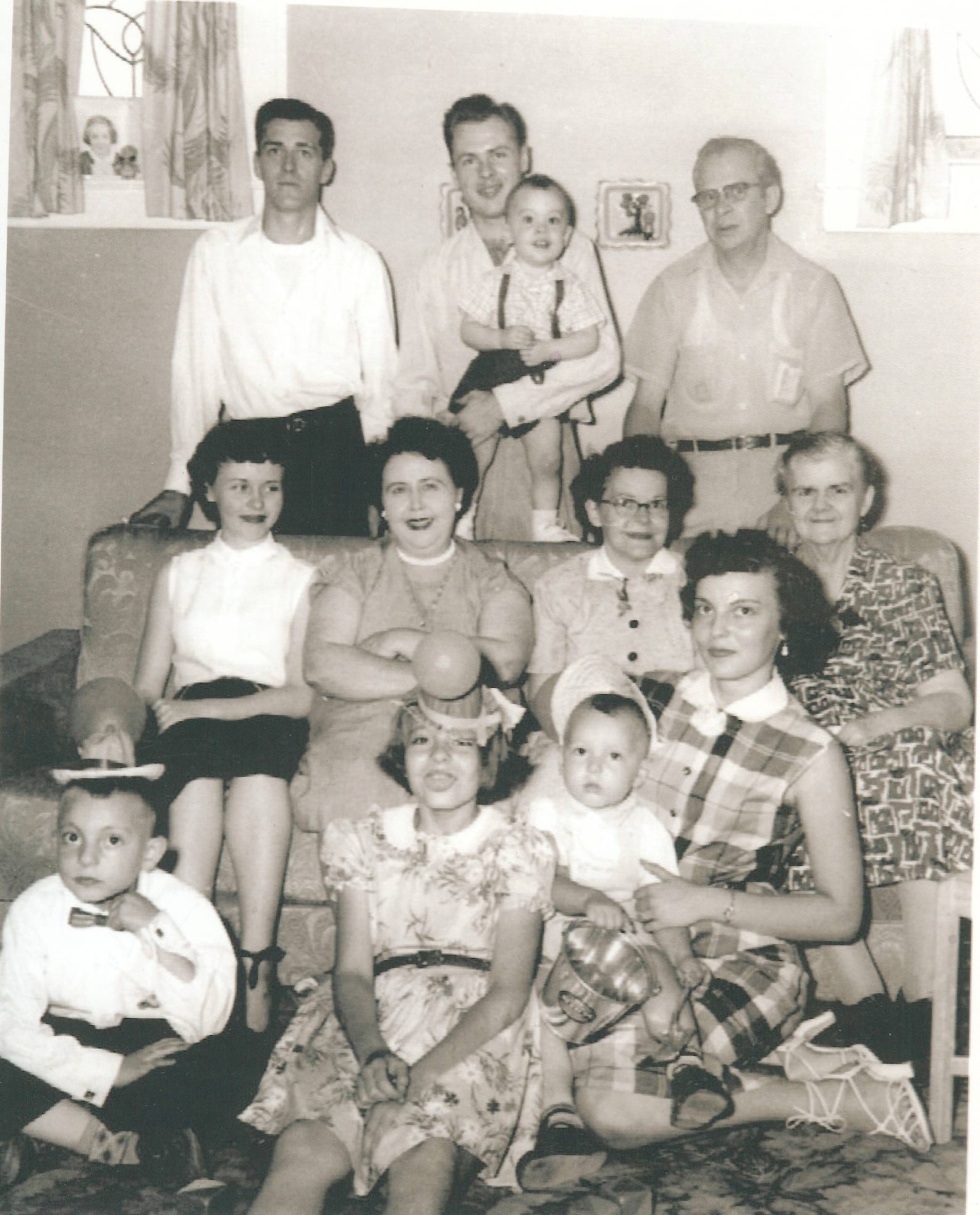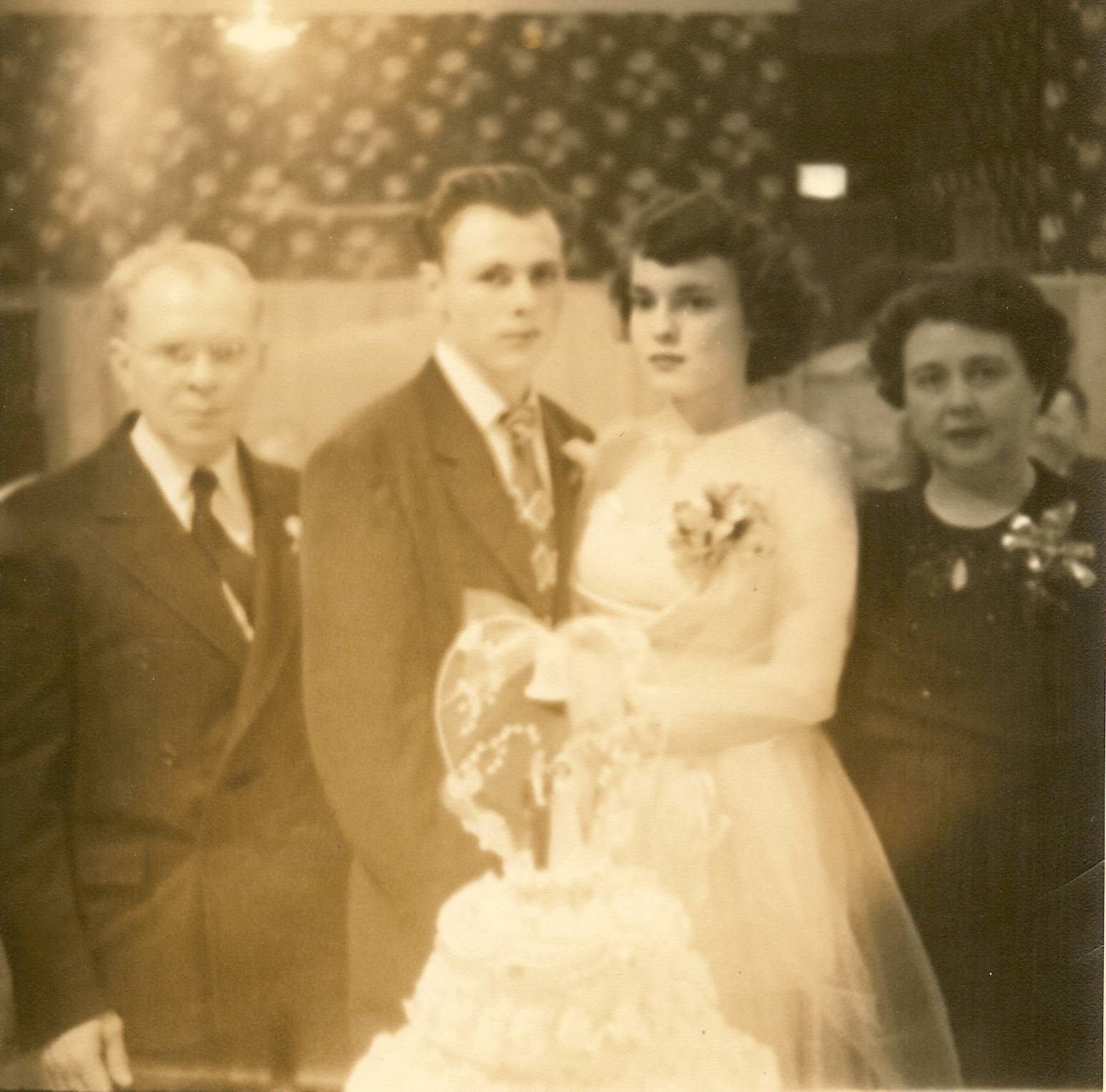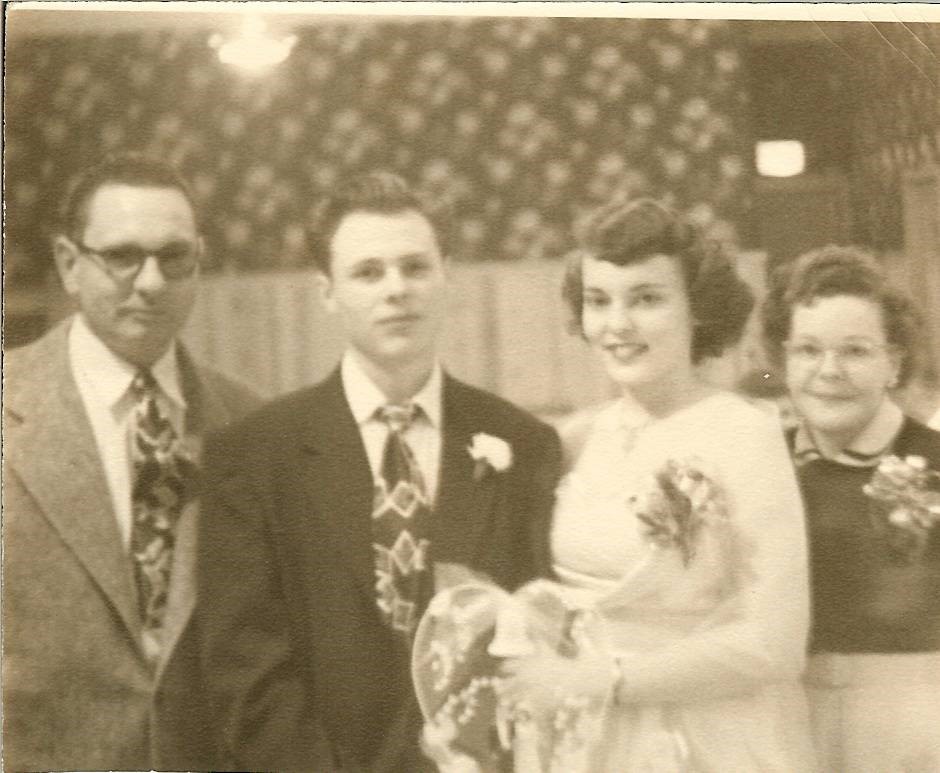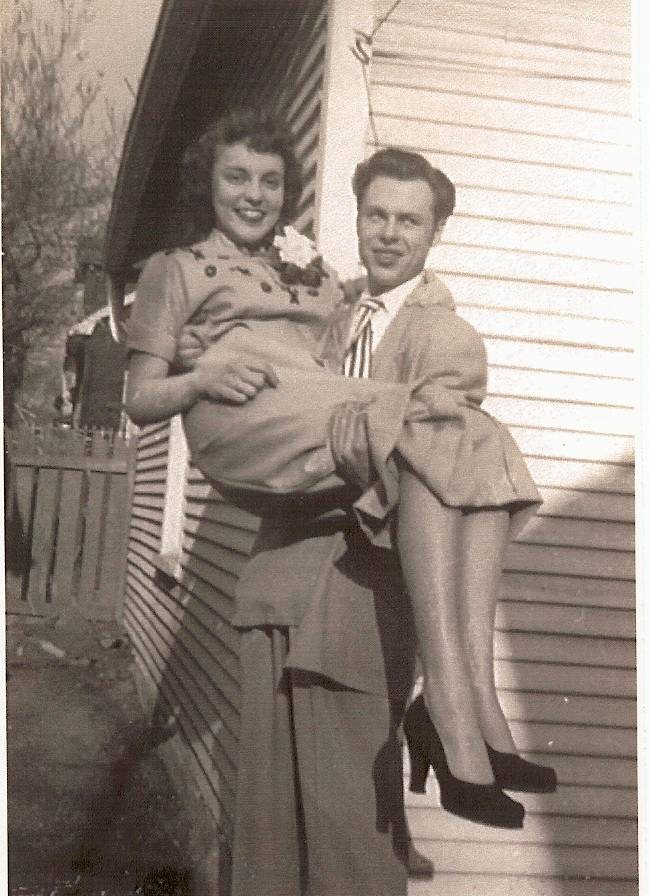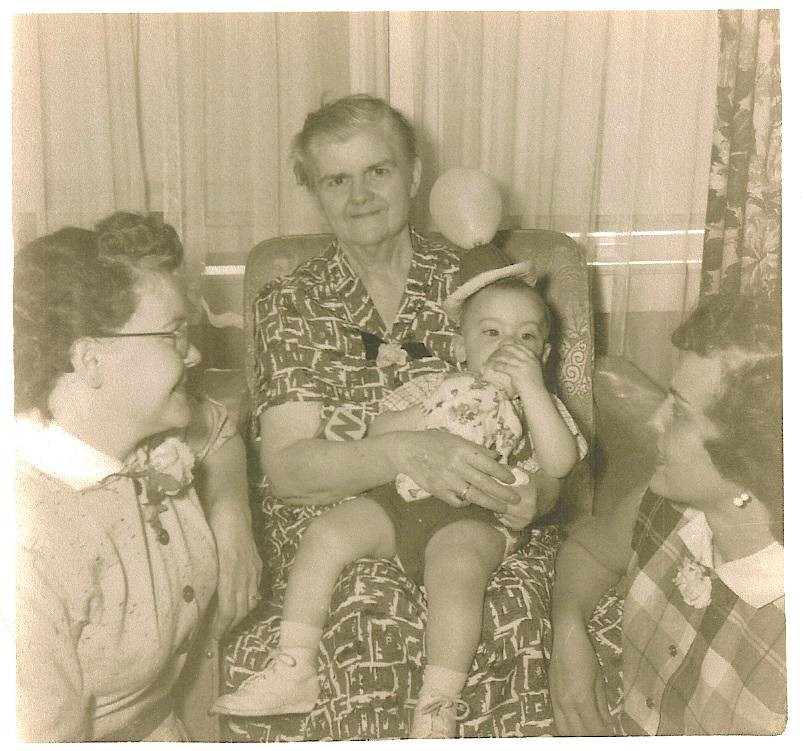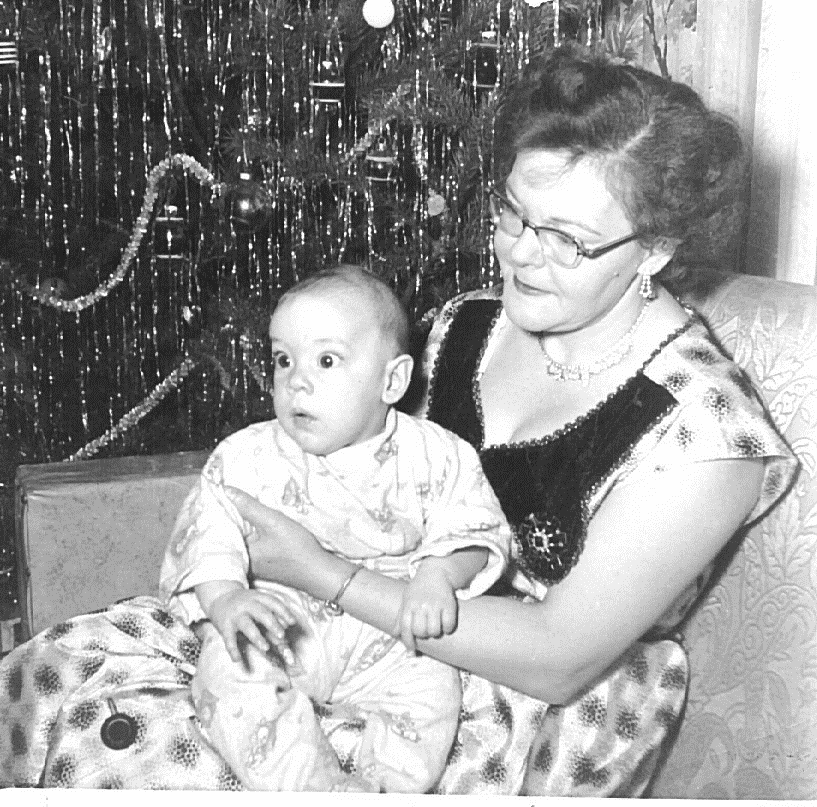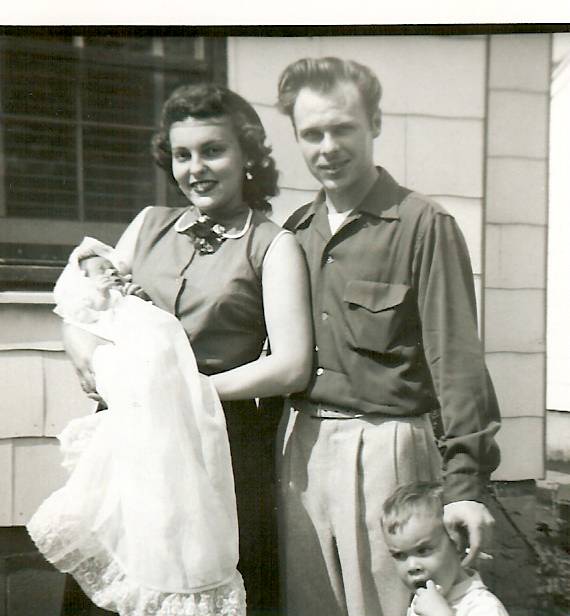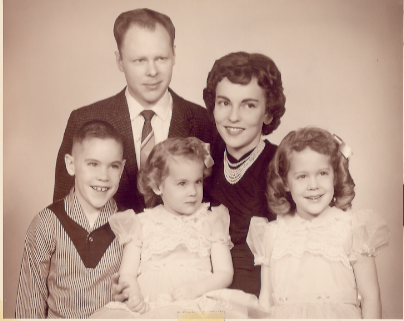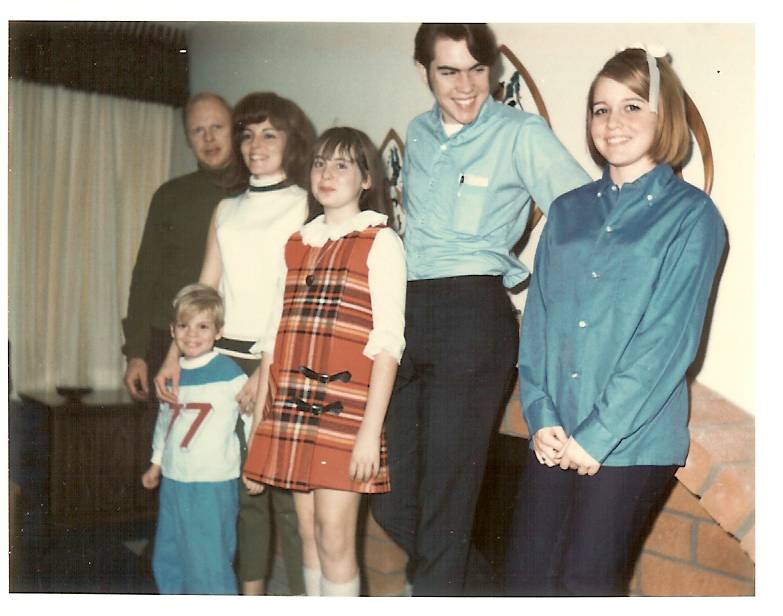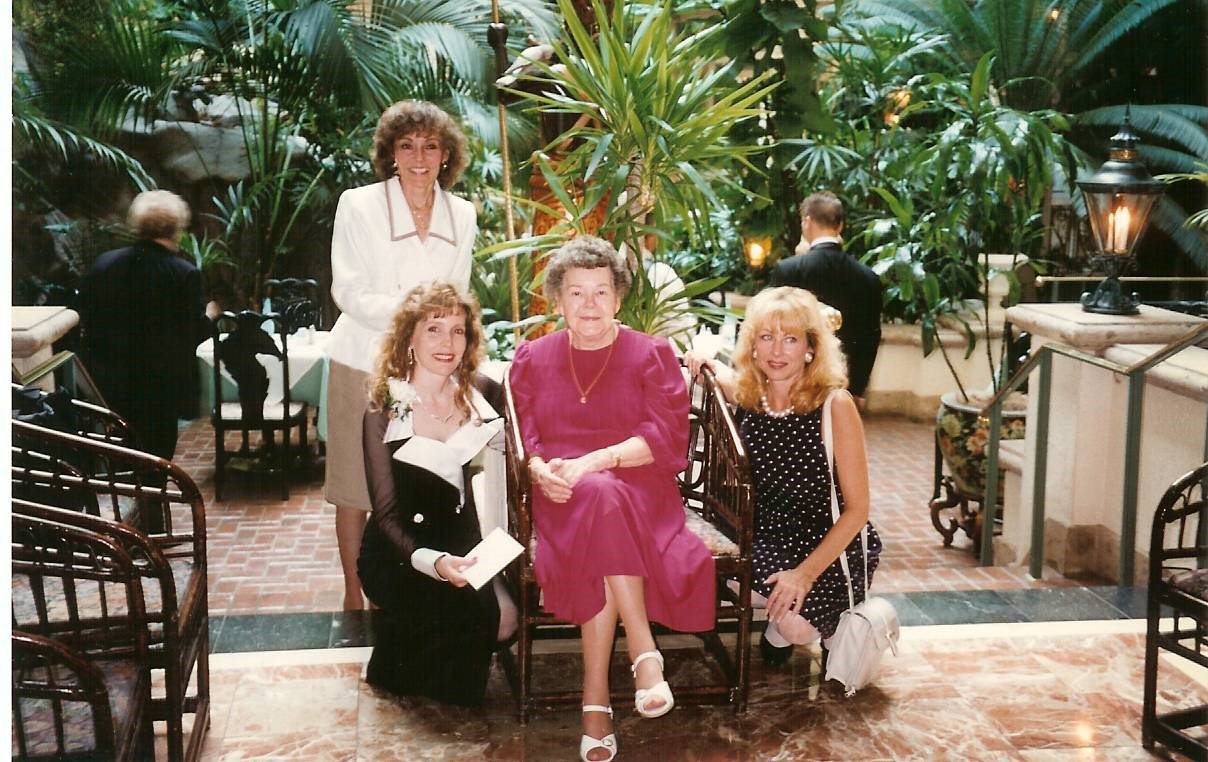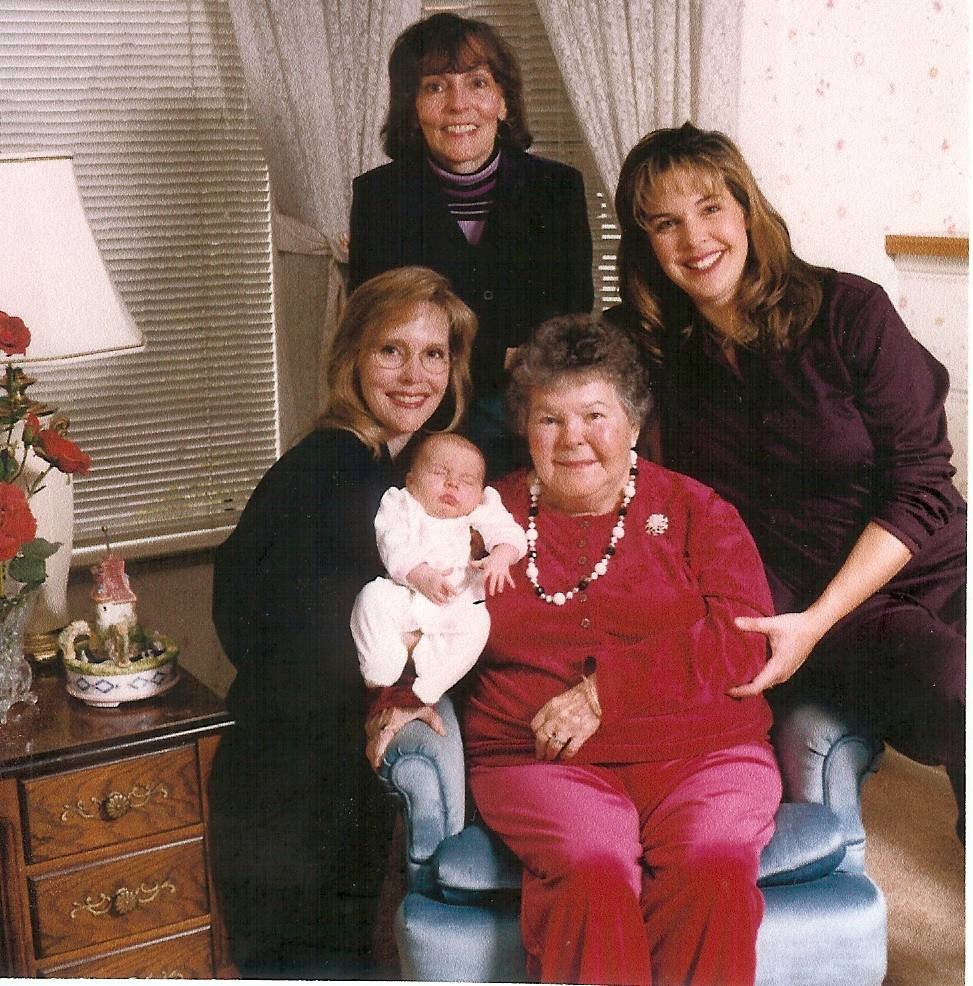 The Stephens family became related to the Bender family when Nancy Bender married Donald Stephens on October 24th, 1951.
Nancy begged Marie to let her drop out of St. John Berchman's school and attend Jackson Junior High instead. Nancy told Marie that she wanted to go to public school because she was not popular with the kids in the Catholic School. Nancy first saw Don in class at Jackson Junior High and then the next year at Southeastern High School on Detroit's east side. Sitting in the bleachers during a basketball game, Nancy pointed Don Stephens out to her friend, saying that Don was the guy she wanted to marry because he looked like Audey Murphy, a movie star. Nancy approached Don and started dating him in the summer of 1951. The romance proceeded at a very fast pace, for in August, 1951 Nancy talked Don into marriage but to her chagrin she was forced to stall her marriage plans till October because she was only 15 and Don was only 17 and a guy couldn't legally enter into a marriage until he was 18 years old and a girl had to attain the age of 16. So on October 24, 1951 Nancy talked Don into going to Angola, Indiana to elope. They took Don's parents, Christine and Hunter with them as they realized that they needed written parental permission to marry as they were underage. The Minister refused to marry them as Nancy needed parental permission as she was also underage. So Nancy and Don went back to Detroit and sprung a very big surprise on Edward and Marie. Both parents were shocked as they never even knew of Don's existence and had no inkling that Nancy was even dating him.
Marie said she did not want to go to Angola. She said to Nancy that she wanted to plan a decent respectable wedding in the next few months. Edward agreed. Nancy got really upset, saying she wanted to marry that very day and that if they didn't go along with her elopement plans that she would get pregnant right away so that they would have to get married. Edward threw up his hands, saying let them elope. Marie then went in the car with Don, Nancy, Christine and Hunter and Don's friend Red and they returned to Angola where Don and Nancy were married by a very foul mouthed Justice of the Peace. He swore through the whole ceremony and afterwards gave Nancy his lawyer's card saying that if it didn't work out she could go back to him to get a divorce. Marie was horrified. On the way back to Michigan the tire flew off the car and across the road. Their wedding day could have been their last.
Don and Nancy then returned home to Detroit and lived with Don's parents in their Quanset hut on Algonquin street. Shortly afterwards they rented an upstairs flat on Alter Rd catty corner across the street from Edward and Marie from Mr and Mrs Van Heusen.
Marie told Nancy not to get pregnant for at least one year in case the marriage did not work out she wouldn't be saddled as a single mother with a child at her young age. Nancy was very upset over Marie's advice but she honored it. So one year later Nancy got pregnant with her first child, Warren Donald Stephens.
Stephens Family Links:
If you like what you see, please sign the Guestbook and/or send us an email.